I need to start this blog post off by saying that fall is definitely my favorite season for fashion. Im always incredibly excited to start shopping for sweaters and scarves the second it's September, even if its not quite sweater weather. The past few weeks I have spent so much time online shopping trying to find the perfect classic and wearable pieces for this fall. I sometimes find myself clicking back and forth between hundreds of different online stores trying to decide what I love best and what is actually worth my money. If you are into fashion and online shopping you probably know what i'm talking about. That is why I've decided to share what I have been shopping recently for the fall months to save you sometime from scrolling endlessly through Nordstrom's hundreds of pages of clothing items. All of these things I absolutely love and a lot of them are very affordable which I love!  Anyways on to the good stuff, check out the list below for my current fall essentials.
The first hing I have been crazy about this fall is this super cozy leopard scarf from the Gap. I absolutely love that animal prints are trending this fall and was so excited to get my hands on this scarf. This would be so cute styled with a cozy sweater and a pair of faux leather leggings with boots.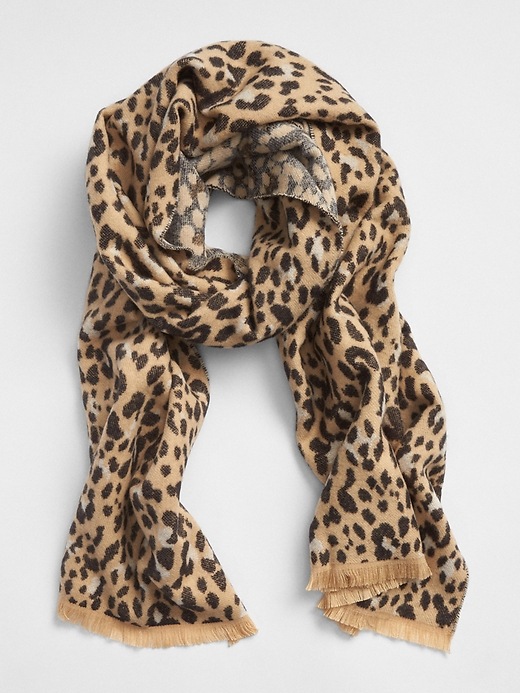 Speaking of animal print I adore these cheetah print mules. I actually currently only own these in the cognac leather style but plan on getting my hands on these very soon! They are super trendy and will add a little something interesting to any outfit.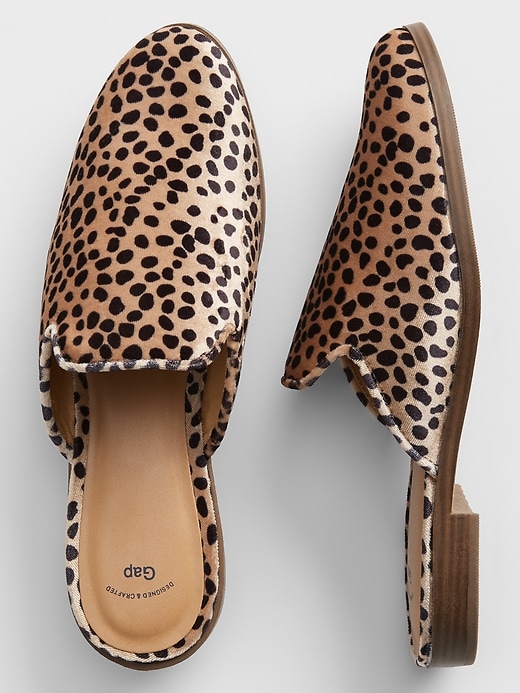 I have been searching for the perfect army green bomber for forever now, and I finally think I found it. This bomber from the Gap is easily one of my fall essentials and can be paired in so many ways. I'm so excited I found this jacket because I know I'll be getting so much use out of it. I also love how this bomber comes in a bunch off different colors, so if green isn't for you be sure to check out the other colors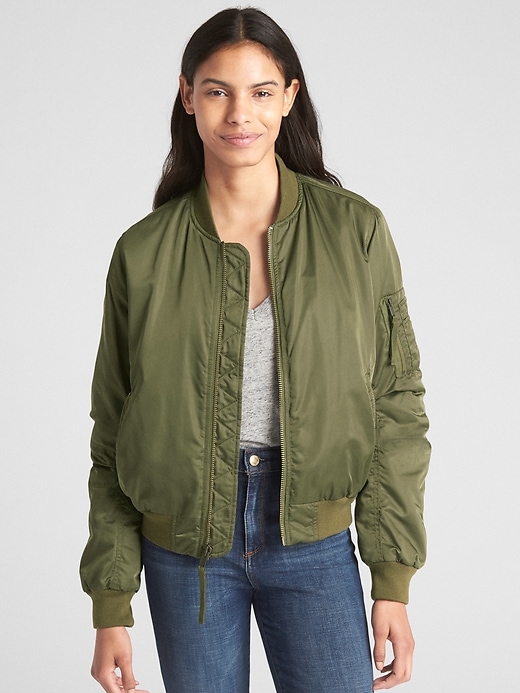 These mules are the same style as the leopard print ones just in a cognac leather color. I own these an absolutely love them for the fall. So comfy and easy to throw on and practically go with everything. Thy have definitely become a staple in my closet.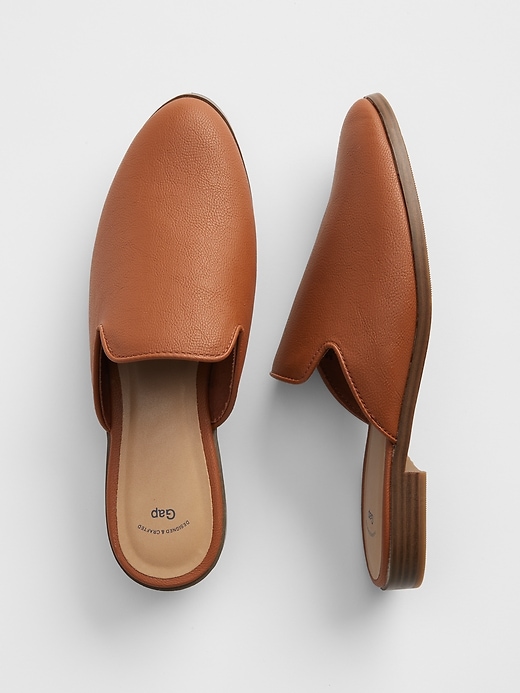 The Cutest Shirt Dress Ever ($36.99)
I've got to say I'm pretty excited about this find. Its definitely a staple piece and so comfortable but also so affordable. I'm 5'4 and ended up ordering it in petite and it is the perfect length on me. This can be styled so many ways and looks super cute with a big comfy scarf.
Okay these boots are a bit on the pricier side, but they are absolutely stunning. This is my idea of the perfect fall bootie. They are super comfortable and versatile and definitely will last me many seasons. In my opinion these chelsea boots are 100% worth the investment especially if you are on the market for a new pair of fall boots.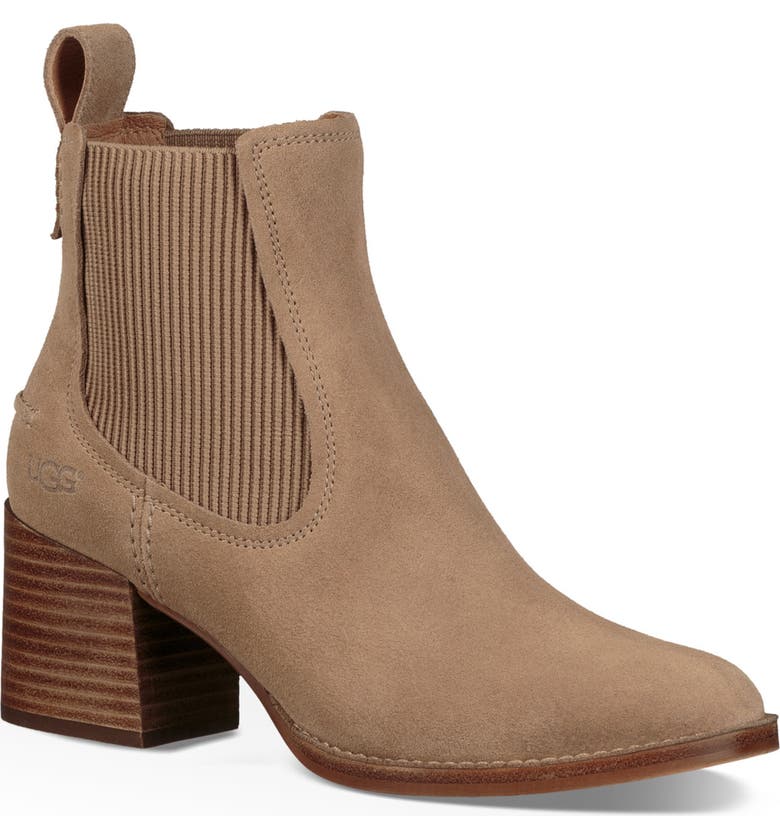 Wow, I am so excited about this top. It just screams fall with it's burnt orange color. Not to mention I am completely obsessed with the oversized balloon sleeves on this top. I recently ordered this online and what I got exceeded my expectations. This top is so soft and comfy. Right now it is currently on sale so if you're as obsessed with it as me get it now while it is a bit cheaper!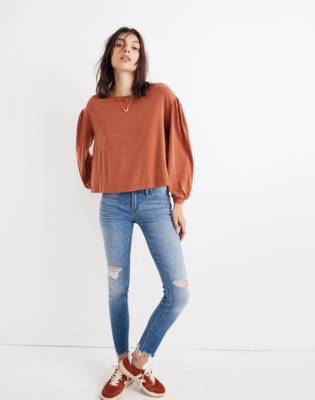 Leith Turtleneck Sweater ($69.00)
What would this list be if I didn't have at least one sweater. I recently just went shopping at Nordstrom looking for some sweaters and came across this turtleneck. I love everything about it. The color is beautiful and I love how the turtleneck isn't to overwhelming. Sometimes when I'm wearing turtlenecks I feel like they sit weird, or that they make it look like I'm drowning. The turtleneck on this sweater is perfect and overall the sweater is very flattering.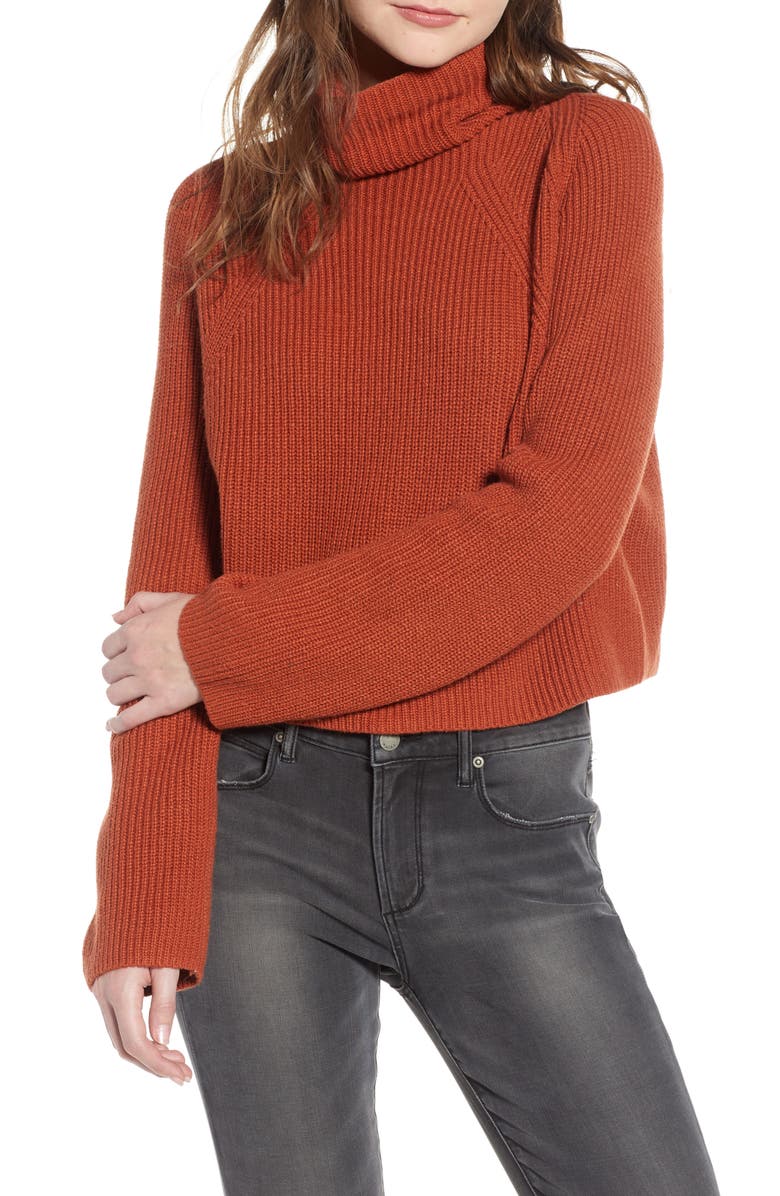 So that wraps up my current fall essentials! I hope you found this post helpful and loved these pieces as much as I do. Fall is my favorite season for fashion so I will definitely be posting some outfit ideas in the near future!
xoxo not the girl next door